[SIFL News] Round 9 – Games played on 26 Nov 2016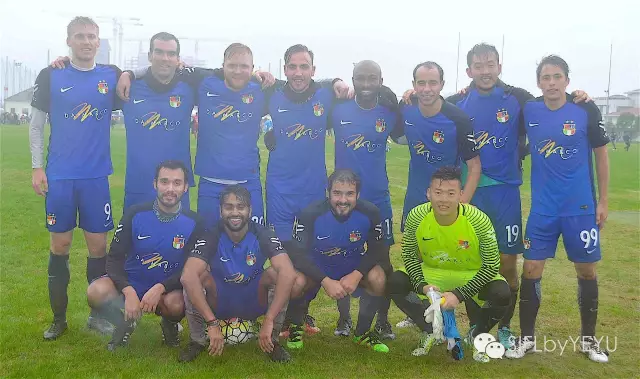 Hebiguchi Cup
Voodoo Child, Big Bamboo Shanghai Shooters AFC, Shanghai United, Shanghai ReUnited, Shanghai 3United, Shanghai Japan FC, Shanghai Lions FC and Azzurri FC (above) all reached the Quarterfinals.
Takyua Nakano scored 5.
Kevin Weissler & Awolo Ekene scored 4 each.
Shooters played their 500th match.
---
Shanghai Krauts FC faced Voodoo Child. With VC missing their inspirational leader Kam due to an urgent engagement with Marks & Spencer's children's department, the reins were given to the oldest (not wisest) man Greg Siccardi.
VC started brightly and had some great early chances this was not a surprise considering Supervisor Dave Roberts' efforts. With Jules Goodes taking on the role of bald and ball player (original ball player currently benched), spraying the balls forward the best chance fell to a fully refreshed Irish Andy Graydon to spoon it over the bar.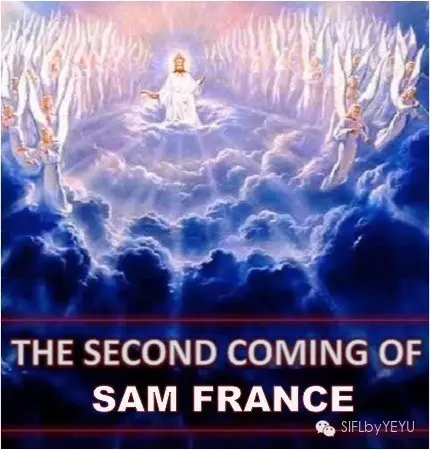 The Krauts were restricted to shooting from long range with Gary Schwarzer well and truly up to the task. At the end of the first half there was controversy and the referee had a tough call as to whether Sam 'Jesus' France had been brought down in the box. Nothing was given and 0-0 it stayed after 45mins of football.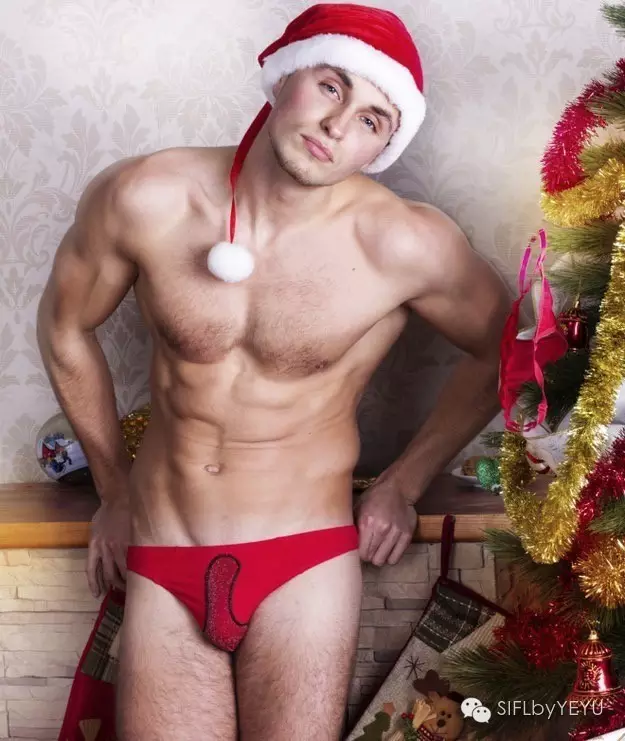 Starting the second half, again VC controlled the pace and picked up a free kick on the right hand side. Brian 'Santa' Claus (above) delivered a beautiful ball in to glance off shiny scalp of Eric Johan taking a 0-1 VC lead.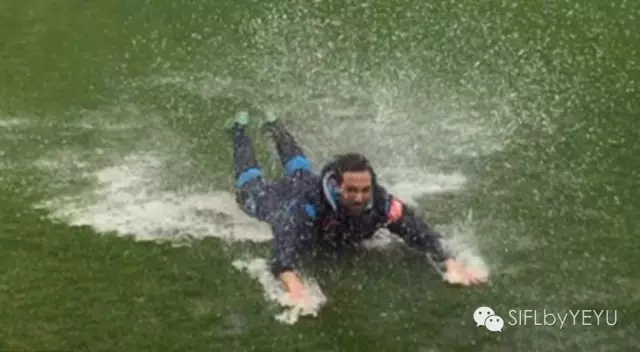 This spurred VC on and Greg Siccardi who had been quiet all game weighed down by expectation hit a hopeful long ball, with the defender coming across to clear it, it was held up in puddle, Paul Waller (above) pounced and took the opportunity to cap his return to run in and slide the ball into the net for 0-2.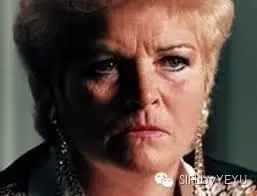 Building on this, angry Pat Mullarkey came to the fore, almost like someone in the team had been rubbing him or his significant other up the wrong way, and with this determination took advantage of some confusion in the krauts penalty area to pinch the ball and slide it past a helpless keeper for 0-3.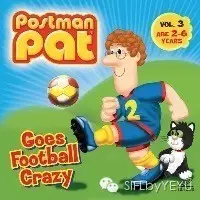 At this point for VC, The Postman came on and immediately delivered. With Jesus picking the ball up down the right and making his way into the 18-yard box he looked up and saw Tony Nogood making darting runs. Having played the ball behind him he had to move dynamically, nimbly, gracefully, delicately, and powerfully to lift it into the empty net for 0-4. Jesus then scored 0-5.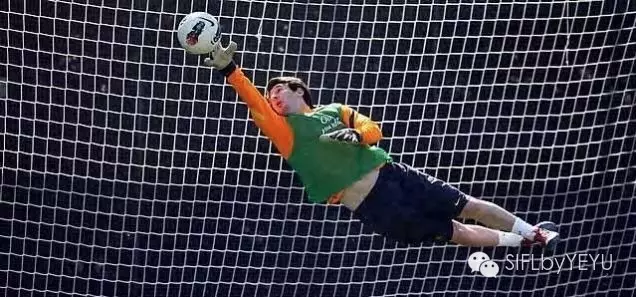 Krauts managed to get a goal back when Lorenzo Tognini's powerful shot went in the bottom right corner for 1-5. They had a chance for another goal when they were awarded a penalty but keeper Gary Wright made a delicious save for a final 1-5 score line.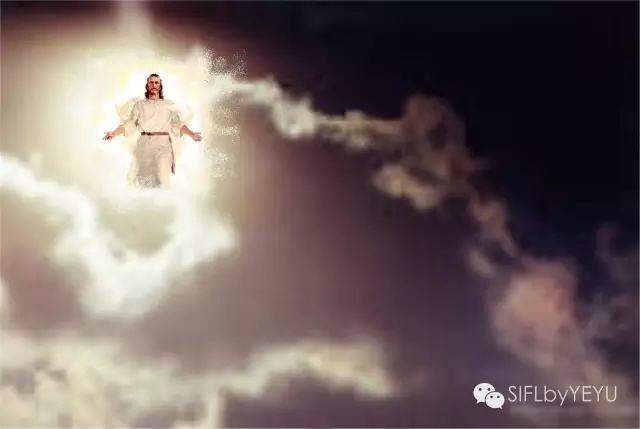 Sam France received man of the match honors, stepped back on his cloud and blessed the infidels. All was good.
---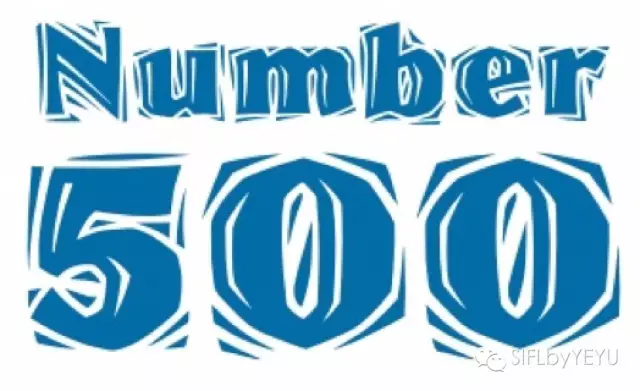 Defending champions Big Bamboo Shanghai Shooters AFC played their 500th match versus top of the First Division Voodoo. The weather had not been kind to the pitch as both teams turned up with fans in very muddy conditions on a cold and rainy afternoon.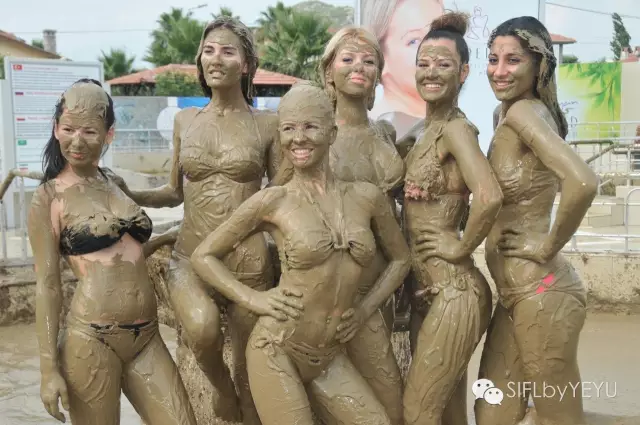 Shooters' large squad outnumbered the 13 men Voodoo team. The first half started and with the middle looking like a dodgy toilet in a restaurant there was a lot of wing play.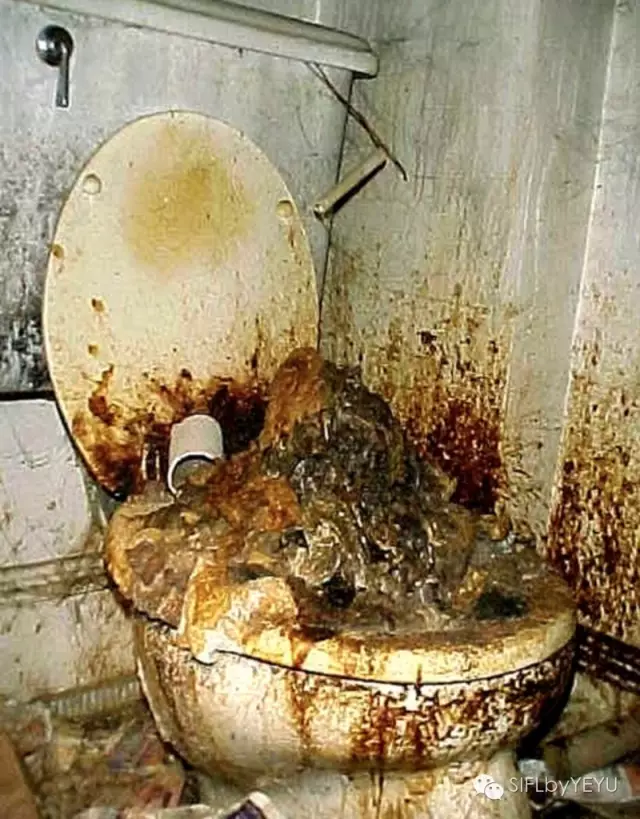 After 5mins Simon Moore turned in Roland Broughton's near post flick on from a corner and 1-0 to Shooters. The lead was doubled a few minutes later when Alejandro Kamke (below) spanked a half volley into the top bin for 2-0.
All was looking very comfortable for the Shooters until Wilson Scott smashed a low pull backed cross into the top corner of his own net for 2-1 providing a glimmer of hope for Voodoo. Scott however quickly made amends winning a penalty that he duly converted this time at the right end for 3-1.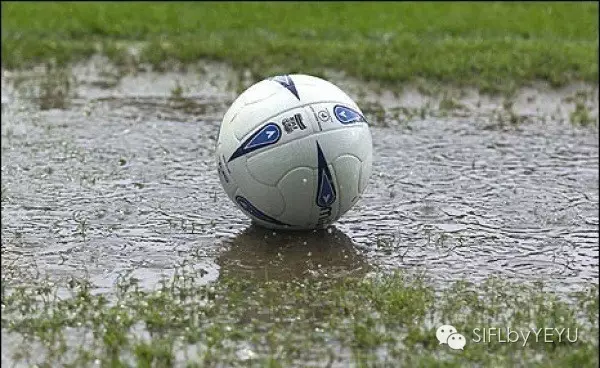 A puddle, the rock in defense, denied Steven Fong brilliantly all game, he later had a shot cleared off the line. But not to be deterred the Shooters managed another two before the break with Mike McGirr and Broughton scoring for a 5-1 lead at halftime.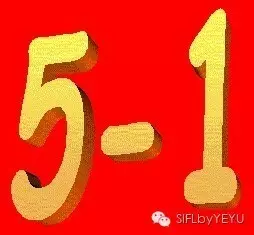 Shooters made seven or eight changes at the break stretching master tactician Broughton's mathematical ability. However, a masterstroke it was as debutant Pierre Dantin crossed with his first touch for Kevin Weissler also just on, to sweep home one min after the restart for 6-1.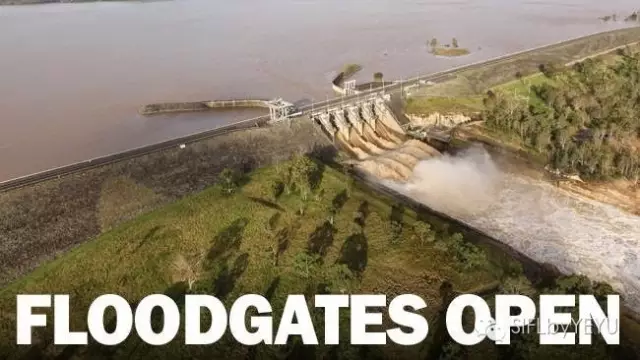 Six quickly became 12 as Weissler scored another three, Dantin two and Stefan Sturm one. Having reached 12 the ref ended the game and Shooters moved on to the next round. Alejandro Kamke received man of the match honors.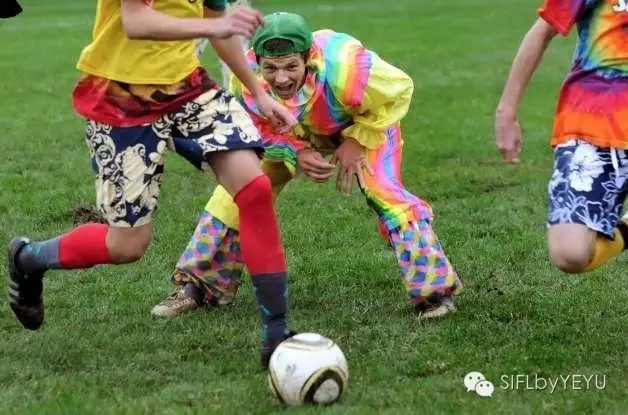 Captain Roland Broughton became the Shooters' all time appearance leader with 268 caps and counting. (ED-Congrats mate, way to go!)
Pill Boyle: "It was an enormous honor to play against these clowns with their fancy records and all. We almost came back should have beaten them… hard!"
---

Shanghai ReUnited were scheduled versus Shanghai Tianfu FC. ReUnited reached the next round with a comfortable victory over First Division Shanghai Tianfu FC. The game was played in difficult weather; with the ground cut up with puddles and a nasty wind playing it's part.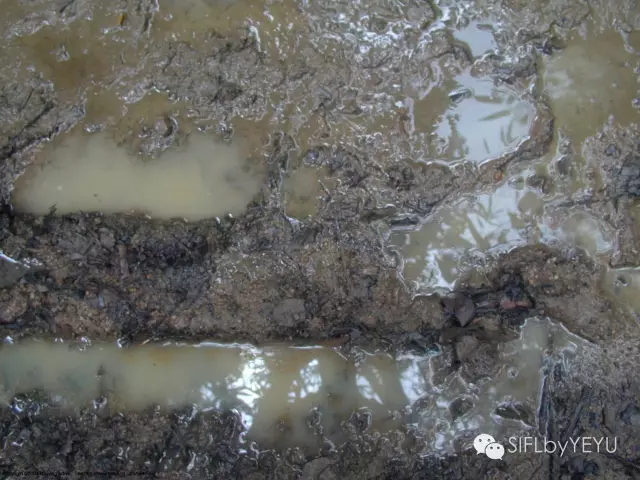 Although the pitch made it difficult to pass the ball ReU started comfortably and it would be a matter of time before they would score.
After great work from Tobi Junior and Max Dyckerhoff, Nick Waters tapped in for 1-0. Dyckerhoff and Junior grabbed further goals before halftime and ReU went into the break with a comfortable 3-0 lead.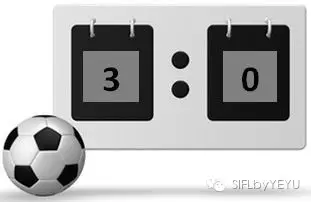 The second half was much like the first with added angst from the Chinese team as the game slipped away from them completely.
Karsten Knerr flicked in a Mandela shot for 4-0 before Tianfu were awarded a penalty that they missed. Tianfu were threatening more at this stage and got a goal in open play for 4-1.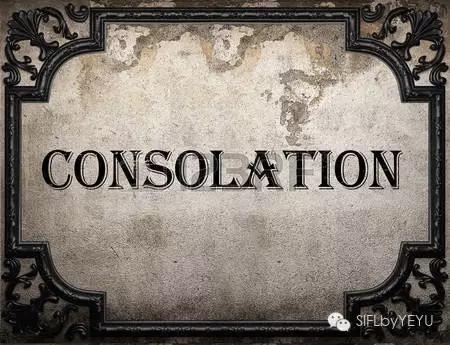 It was only consolation as ReU scored two more in the last phase of the game through Mandela, directly from a corner, and again Dyckerhoff for a final 6-1 ReUnited win. Tobi Junior received man of the match honors.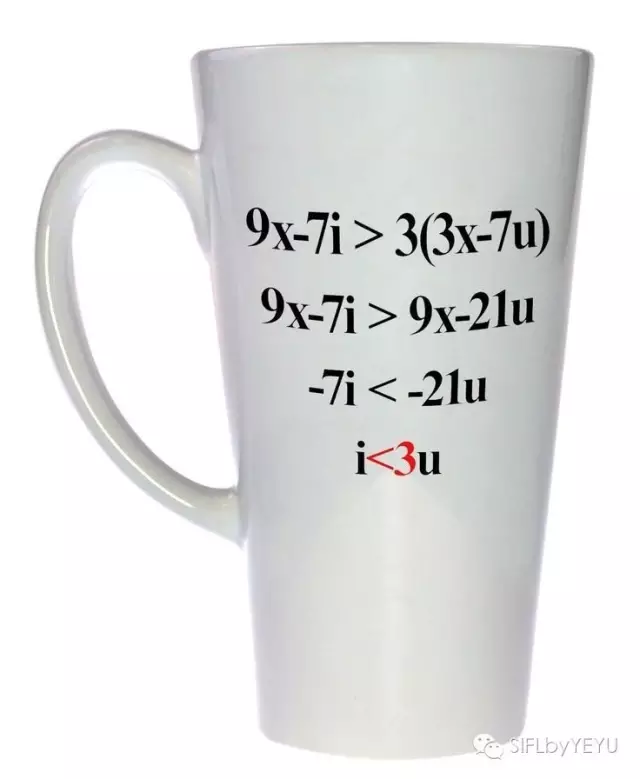 ---
Shanghai 3United did battle with Shanghai Cosmos. A very consistent performance from a very determined 3United side. They scored in the first half taking a 1-0 lead and that's how 45mins of football ended.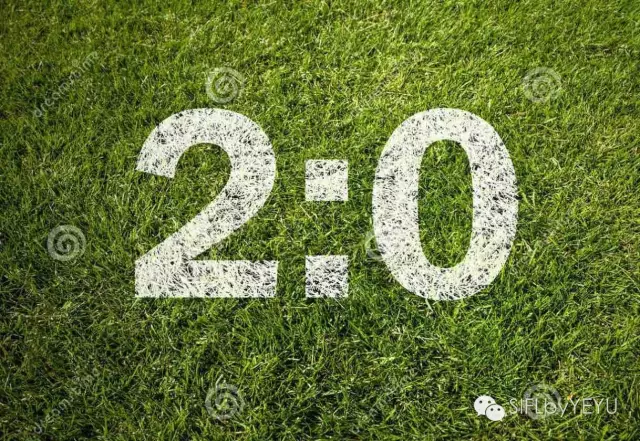 3U scored again in the second half for a final 2-0 3United win and a place in the Quarters. Nick Law and Serge Mbougo scored the goals while their colleague Joe Williams received man of the match honors.
---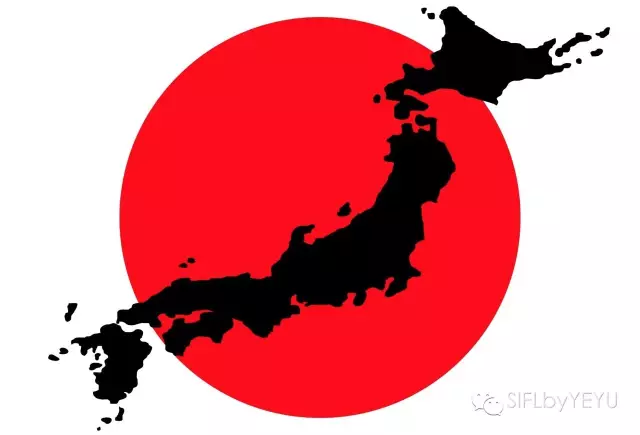 Shanghai Japan FC crossed swords with Long Tang AFC. Japan took no chances in this encounter as the Hebiguchi Cup is named after one of their earlier players who tragically passed on during a SIFL game.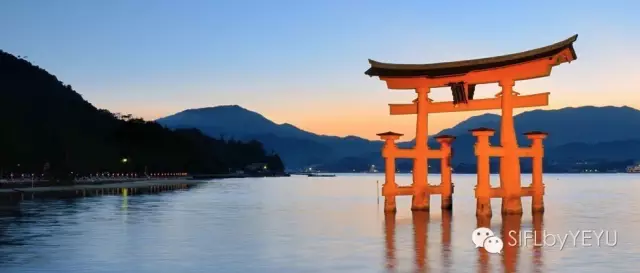 They did very well in the first half going up 4-0, which was also the halftime score.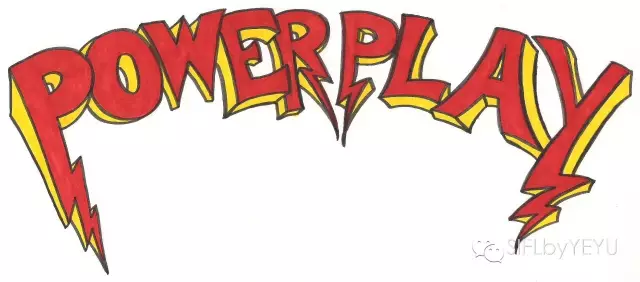 In the second half they continued with power play and scored five more goals. Long Tang were able to save honor and found the net via a Yi Ding strike for a final 9-1 Japan win.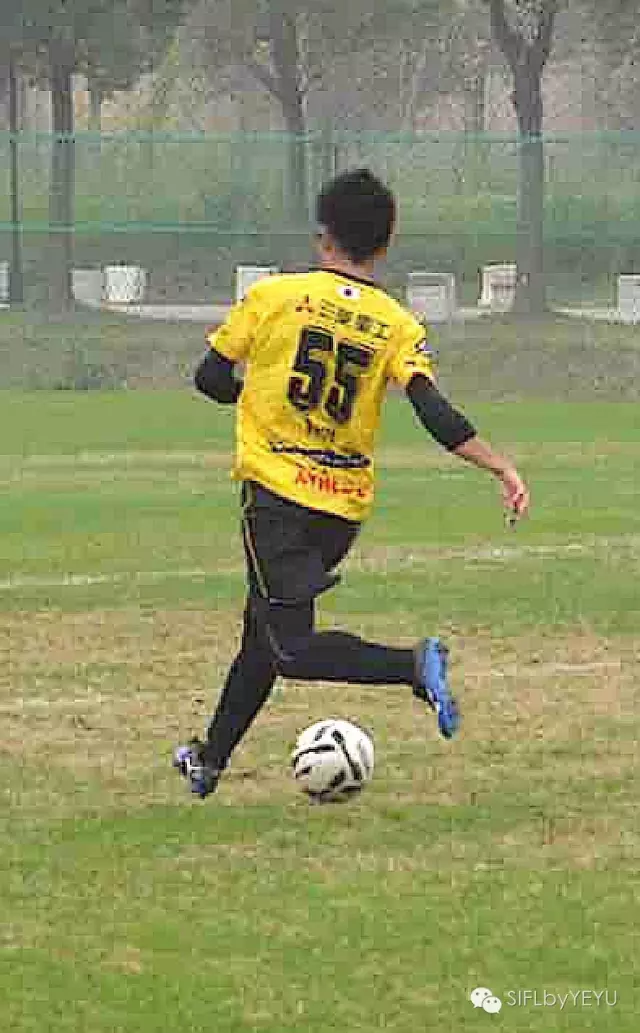 Takuya Nakano (#55) scored 5 while his colleague Yoku Endo scored 3. Long Tang scored another, albeit in their own goal. Yasutomo Toyofuku received man of the match honors. Toyofuku: "Thanks Long Tang but we kindly give these honors to Nakano who scored FIIIIIIVE!"
---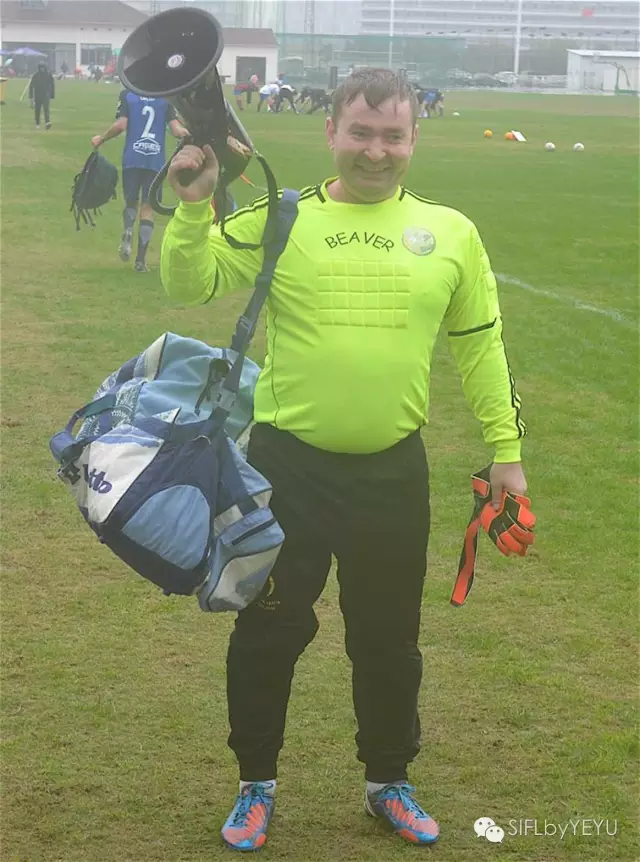 Kangbei United FC were pitted against Shanghai United. United came with all guns blazing and Igor Tsudin brought some Russian music to motivate their players and fans. It worked wonders they were in for a monster.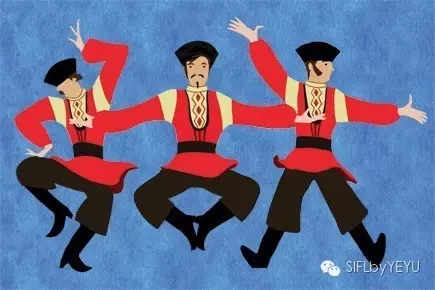 The fans were in fine spirits as well and before no time the Kangbei keeper had to fish the ball out of the net. He kept fishing as the half ended with United up 0-4.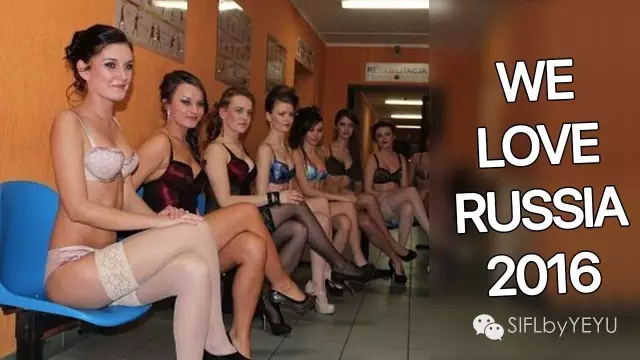 In the second half they kept their scoring ways going and found the net another five times. Kangbei got in on the scoring as well and got two past the keeper for a final 9-2 score line.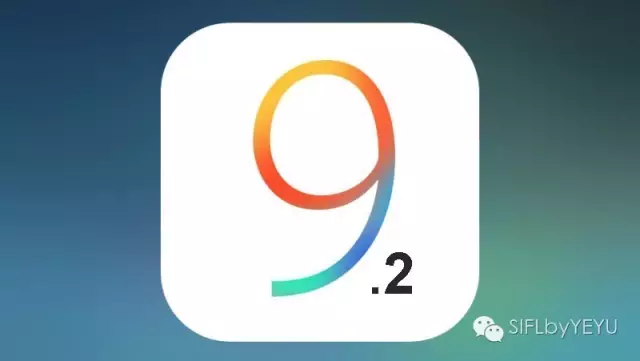 Jackson Katta and Zouyuan Yang scored for Kangbei. Awolo Ekene (4), Nikolai Filatov (2), Anton Devine, Danyl Bondarchuk, and man of the match Artem Chaus scored for United.
---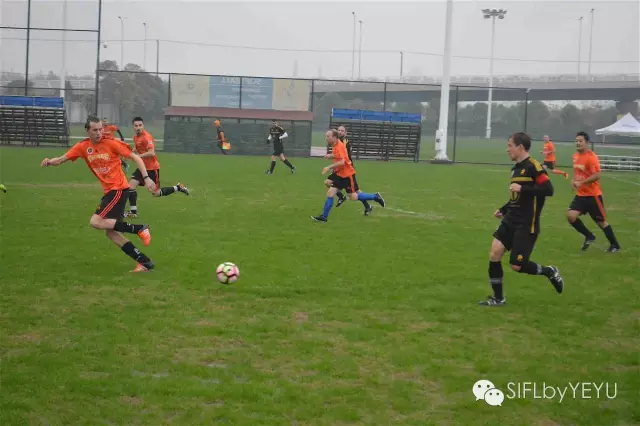 Shanghai Lions FC did battle with FC Oranje. Oranje came prepared but the champions arrived just with 9 players including President Freek Boelen who played in goal in the opening phase.

Oranje smelled blood and were able to get one passed the keeper after just 3mins. Tank Zhang got the ball on the right and crossed in the box for Marijn ten Wolde to tap in taking a 0-1 Oranje lead. Moments later Oranje were awarded a free kick about 20 meters out (above). Tank Zhang fired a shot that landed on the cross bar and 0-1 it stayed.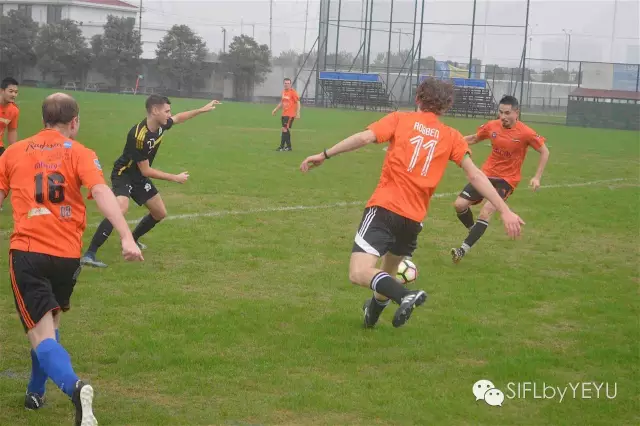 After 15mins two more Lions showed up, they finally had 11 on the pitch and started to play better. Oranje defended well not giving the Lions much space. In the last minute of the half the Lions were awarded a dubious free kick. Azzeddine Takouloufa delivered the ball at the far post were unmarked Fabian Barbet (#5) headed home from close range evening out the score at 1-1 and that's how the half ended.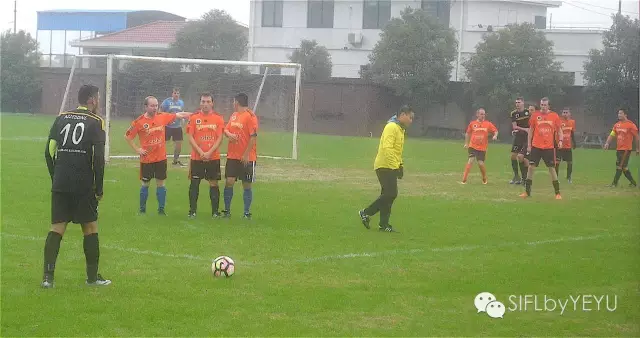 In the second half, Lyndon Gong took between the sticks for the Lions. The Lions played more dominant while Oranje played counter. It yielded as Marijn ten Wolde scored his second of the day when he converted a rebound from an Aurelien Souici shot retaking a 1-2 lead for the Orangemen.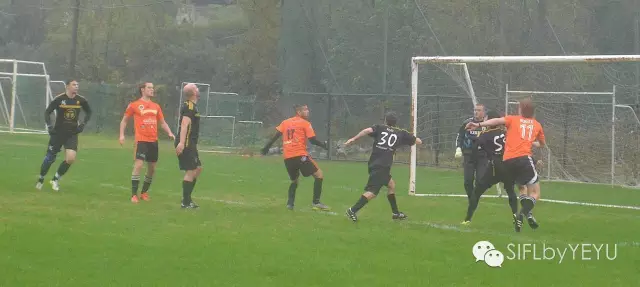 The Lions upped the pressure and play took place deep into Dutch territory. At the hour mark the pressure yielded as captain Benjamin Guerin (#69) scored the equalizer at 2-2. The Dutch knew that without their regular keeper the Lions would be vulnerable in a penalty shootout should it remain tied.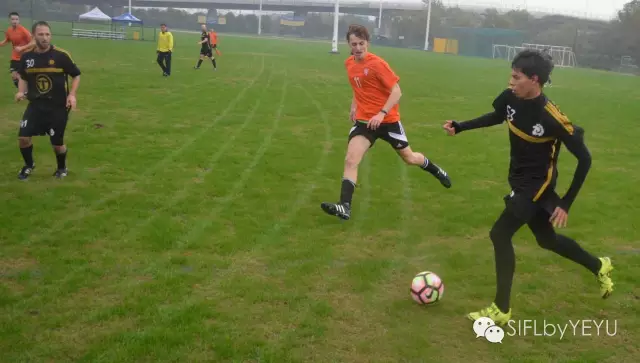 Oranje defended for what they were worth but were dealt a blow when sweeper Ralph Rijntjes got injured and had to come off. Now it was the French that smelled blood and in the 86th minute David Rosenberg broke the deadlock and scored to send the Lions up 3-2 for the first time in the match.

Frozen toes set in further depleting the Dutch defense. The Lions then sealed the deal when Felix Vroegop (#27) blasted the ball in the net for a final 4-2 score line. David Rosenberg (#30) received man of the match honors. Marijn ten Wolde (middle):"We deserved to win!" The boys went to Cages to celebrate match number 576. Oranjeboom was there!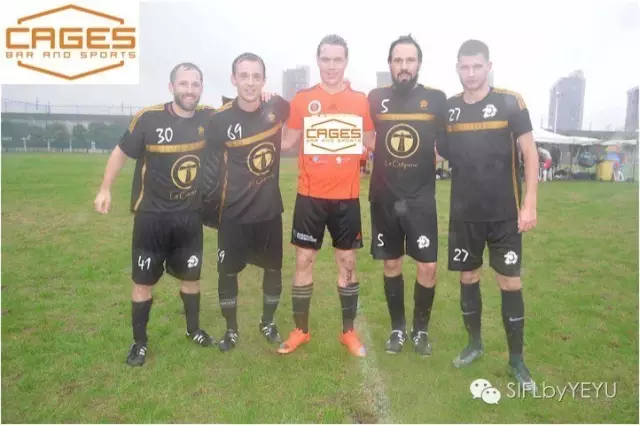 ---
Shanghai Vikings FC locked horns with Azzurri FC. The men in blue were up to the task in aquatic conditions and drew first blood taking a 0-1 lead at halftime.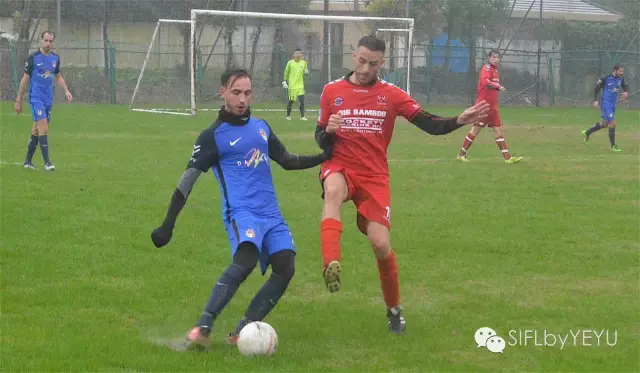 The Vikings came back strong and evened out the score midway through the second half when they were awarded a penalty. Jens Christensen (below) coolly converted from the spot kick for 1-1.

The Vikings created some bankable chances but the goal fell on the other side despite some heroic saves from Vikings stand-in keeper Henrik Kragh.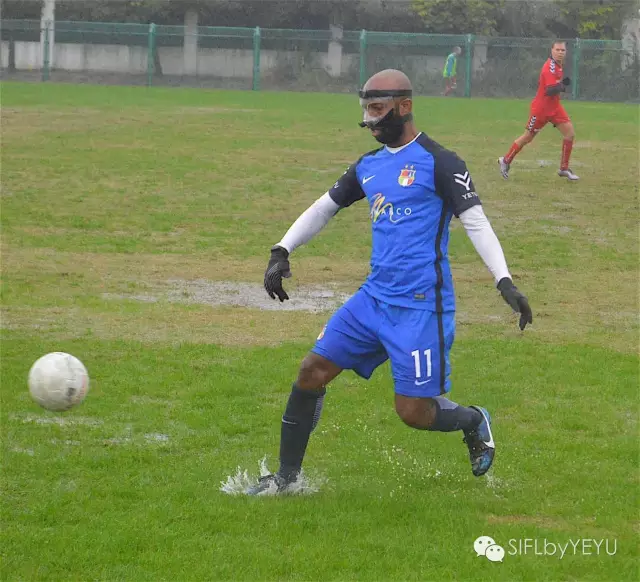 When Azzurri scored the 1-2, it gave them a bit of momentum as they ploughed on piling up pressure on the Danish box.
Eventually Italian persistence paid off as they were awarded a penalty towards the end. Nick Velani (#4) stepped up and put the game to bed when he hammered the ball home to determine a final 1-3 score line.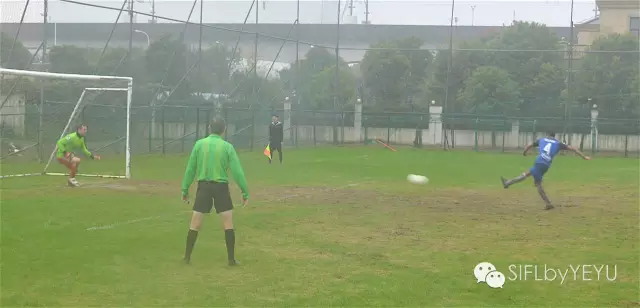 Alex Brown (#29) and Marco Michelazzo (#20) scored the other Azzurri goals. Nick Velani (#4) received man of the match honors. The boys were in a buoyant mood and went to Cages to celebrate their hard fought victory and drink with Oranje in the third half.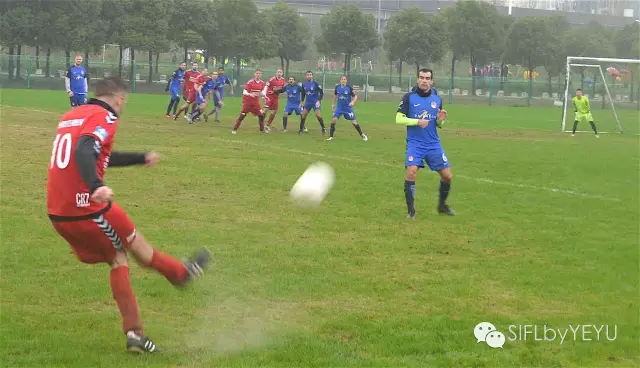 Goal scorers below with Vikings Stefan Søgaard and keeper Henrik Kargh, who made a phenomenal spectacular save all players stopped to applaud the effort.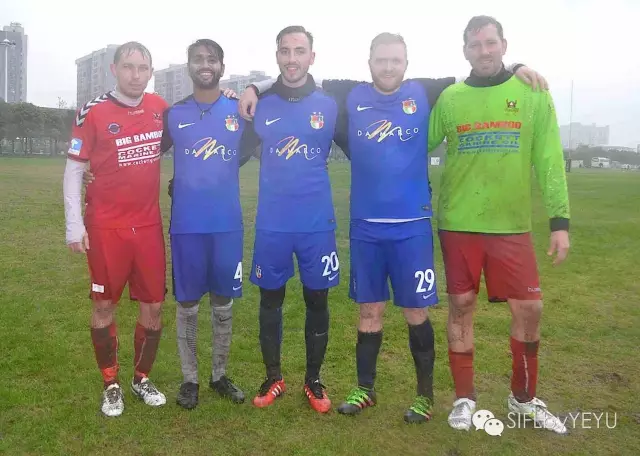 Hebiguchi Cup Quarterfinals
Following fixtures will be played on Saturday January 21, 2017:
Shanghai Lions FC vs Shanghai United
Shanghai ReUnited vs Azzurri FC
Voodoo Child vs Shanghai Japan FC
Shanghai 3United vs Big Bamboo Shanghai Shooters AFC
---
STANDINGS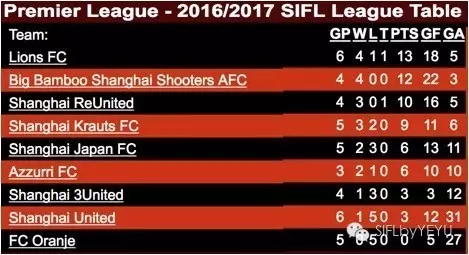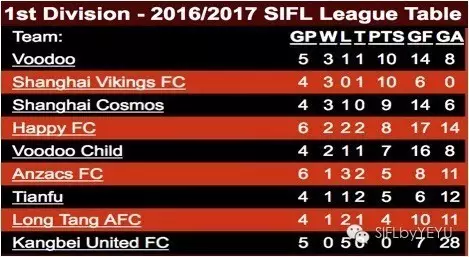 ---
Shanghai International Football League
Visit the official SIFL website to find out more.http://www.eteamz.com/SIFL/
Tom Bus